You wear a wig in order to look your best. You want to be attractive, you want to feel powerful, you want to turn every head when you walk into a room--but you don't want to lose your edges.
Luckily, with these tips, you can rock a stunning lace front while maintaining the hair underneath. Here's how.
1. Be sure to glue the wig in the right position.
The proper placement is key. Accidentally attaching your lace front too far in front of your natural hairline can cause chafing that will irritate your scalp. On the other hand, accidentally placing it too far behind your hairline can cause you to mistakenly apply glue to your natural hair--and that's a disaster you don't want to face.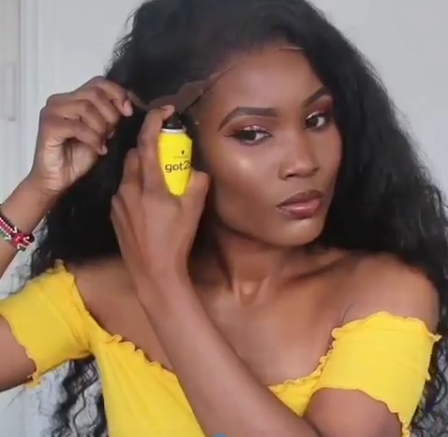 So pay close attention when you line up your lace front. During the installation process, carefully trim the lace back so that it lines up with your hairline, being cautious to cut neither the wig nor your own hair.
Consider cornrowing or wrapping your hair in a silk cap before installing the wig. This will help the wig look more natural (provided you choose a cap that closely matches your skin color), while simultaneously securing the wig in place and protecting your edges.
2. Choose the proper glue when securing your lace front.
Which glue should you choose? That is one of the most important decisions you can make when attaching your wig. Choose the right glue, and your wigs will look fresh for days (or weeks!), and that will effortlessly detach without pulling your natural hair. But choose the wrong glue, and you'll be stuck applying and reapplying heavy, possibly irritating adhesives that can leave your scalp flaking or and your edges in tatters.
So which should you choose? Here is an honest test and review for 5 popularly used wig glues from a YouTube girl which can be one of our references, in her Youtube video, she tested five different glues, and let's take a look one by one.
Got2B Glued: This basic glue is an excellent choice—assuming you only plan to wear your wig during the day. If you're looking to secure your lace front for a longer period of time, then Got2B Glued's basic hold won't do the trick, as it doesn't hold up well against sweat or water.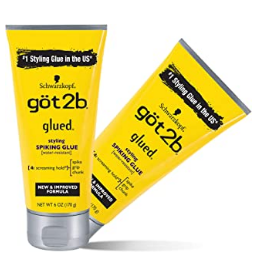 Keisha: While a favorite of many, this glue also has a weak hold and can be difficult to apply. If you lead an active lifestyle (or if you live in an environment where rain is a factor), then you should look elsewhere.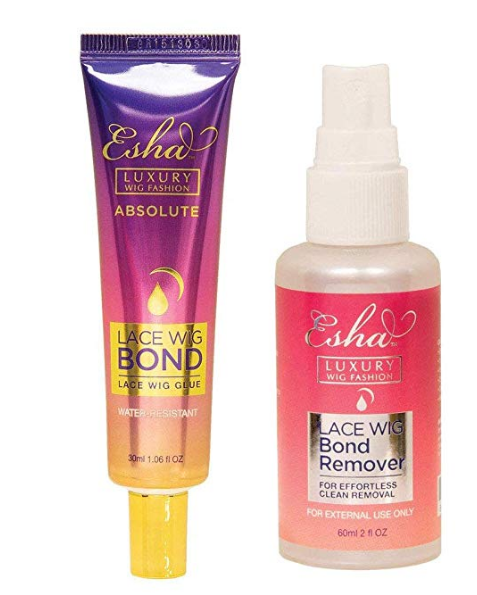 Bold Hold Extreme Creme: This is stronger than the previous two entries. It's also smooth, which makes it easy to lay down your edges. Because it's thin, you may need to apply several layers. On the bright side, it can last for several days if you don't do any strenuous exercise. Unfortunately, it does have the tendency to crust and flake--or even come off completely--when confronted with moisture, so this is not the glue to wear to the gym.
Bold Hold Active: This is one of the strongest wig glues on the market, and is specifically designed for long-term wear that can withstand gyms, storms, and sleeping.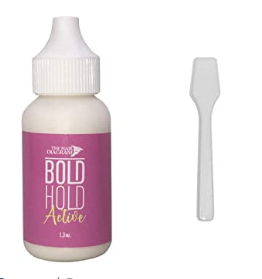 Ghost Bond: This is as durable as Bold Hold Active. It's a great choice if you are often on-the-go or if you want to hit the gym regularly without worrying about the flaps of your wig peeling up.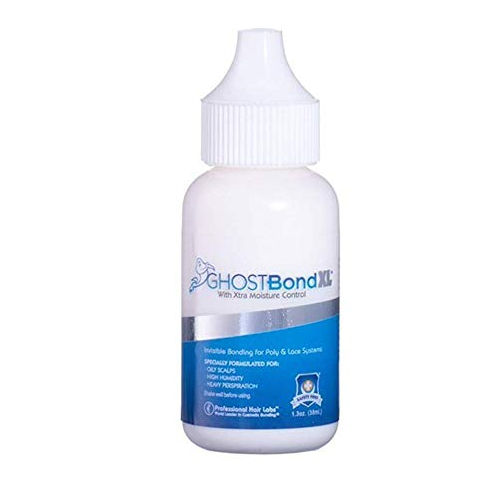 3. Test your skin for sensitivity before applying glue.
Using the wrong adhesive can cause your skin to become irritated and flake, which can encourage build-up on your scalp and breakage along your edges—and you don't want that! If you have sensitive skin, you need to be especially wary of which chemicals cause you to flare up.
To test this, drop a small amount of your desired adhesive on a sensitive area, such as on your inner arm, inside your wrist or behind your ear. Cover it with a Band-Aid overnight. In the morning, when you remove the Band-Aid, check your skin for irritation or redness. If you find any, use a different product.
4. Disinfect the inside of the wig with alcohol.
You already know that you need to wash the wig hair as well as your own hair in order to keep both looking healthy. But what about the inside of the wig? Disinfect it with alcohol in order to keep it clean, which is crucial given that it comes in constant contact with your natural hair. Just be sure to remove all of the alcohol before placing the wig on your head.
5. Remove the wig correctly.
When you've been wearing a wig for a while and you're more than ready to move on to a new style, you might be tempted to rip off this wig and hurry to the new one. Not so fast! No matter how loose your old wig feels, ripping it off could tear at your edges. The adhesive is often stronger than you think.
To remove a wig safely, gently apply an adhesive remover. If you have sensitive skin, choose an oil-based one instead of an alcohol-based one. An alcohol-based remover will require you to use an applicator such as a Q-Tip in order to avoid direct contact with your skin, while a gentler oil-based one can be directly sprayed on.
Gently peel the wig away from your scalp, working slowly and carefully from one side of your head to the other. Place the wig delicately back on the stand in order to retain its shape. Wash your face with warm soapy water to fully remove any adhesive or adhesive remover.
6. Wear a glueless wig.
You can skip the hassle altogether by opting for a wig that requires no glue. These days, a wide range of lace front wigs come with adjustable straps and small combs that you can use to tightly secure the hairpiece.
Glueless wigs may take a little more effort to keep straight because they're not directly glued to your scalp, but with a little practice and a lot of care, they can look just as natural as a lace front wig--with no breakage along your scalp!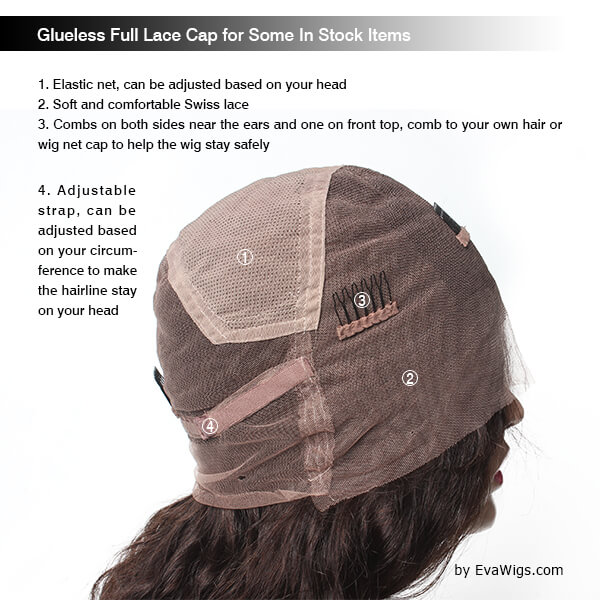 Wearing a wig doesn't mean you have to damage your hair. Follow the simple steps above, and you will continue to stun everywhere you go--without losing a single strand along your edges.