We have once asked our customers, what's the most important characteristic of a beginner-friendly wig? And here I list a few of their answers.
I think the most important points of a friendly beginner wig should be glueless and should be a closure because its easier to install. Also in the aspect of the pre-plucked hairline and bleached knots. And also a good lace cap with a good elastic band to hold the wig in place.
A beginner-friendly wig is for every kind of woman, the mom who has kids n has no time, the working woman, the lazy woman (me). It needs to be quick and easy to put on, "grab and go" is what I think of when I think beginner wig, coz blending lace like a pro isn't every girl's dream.
The most important point of a beginner-friendly wig, in my opinion, is having the ability to put the wig on out the box without needing to make too many customizations such as bleaching knots, plucking, tinting lace, cutting lace, etc. For us beginners shake, apply, and go is best!!!
It needs to be easy to install and secure (normally a band) with a pre-plucked hairline and bleached knots... I know that's the most difficult part when you get your first wig, don't know where to start lol perhaps one you can take off and reapply easily for work or social events. Something that won't take hours to reapply.
It being a glueless unit!!! Beginner-friendly screams "newbie" and I hate seeing stories where someone who's entering wig life suffers from losing their edges/hairline due to lack of knowledge. And they're not to blame, they just don't know! So beginner-friendly wigs shouldn't set people up for failure. Get that elastic band, my good sis!
I think the most beginner-friendly wig is one that glueless and easy on the go. Until someone gets used to using one and styling it or if they just have such a busy lifestyle they can do their hair in no time xx.
Of course, there're many more answers than I listed, but from all the answers, we can see that the top 6 key points of a beginner-friendly wig are:
(1) Glueless Cap
A lot of people don't like to use glue, because we don't want to lose our edges.
Applying too much glue to hairline often happens when we are new to wigs.
A glueless cap has an adjustable strap and a few combs or clips sewn inside, which are used to help the wig stay in place and flatten the hairline, so we can wear it without using glue.
(2) With an Elastic Band
Add an elastic band to a glueless cap will help better secure the wig and flatten the hairline.
(3) A Cheaper Closure Cap Instead of a Frontal Cap
What is the difference between a closure and a frontal? Let's take a look at the pictures below: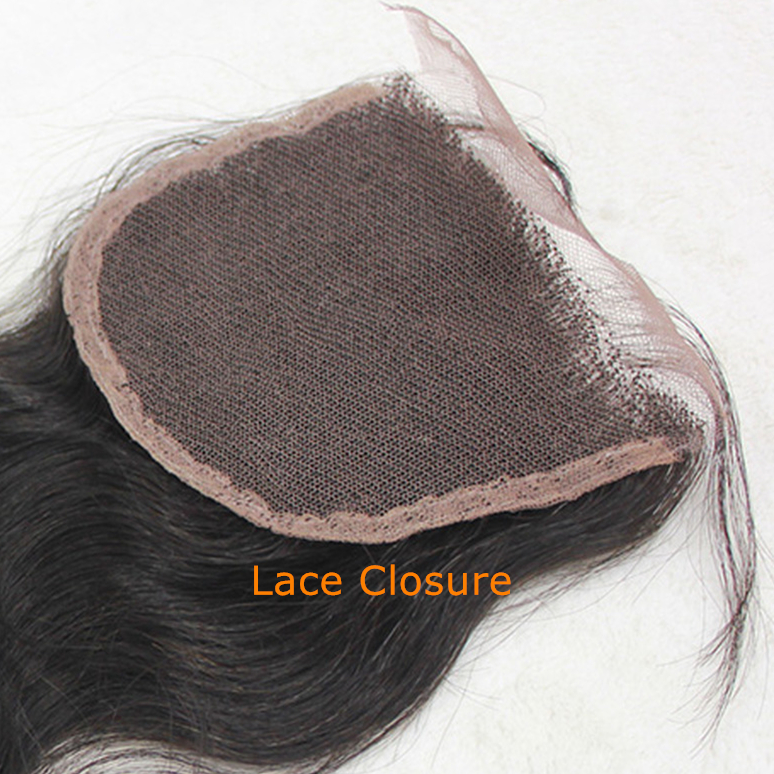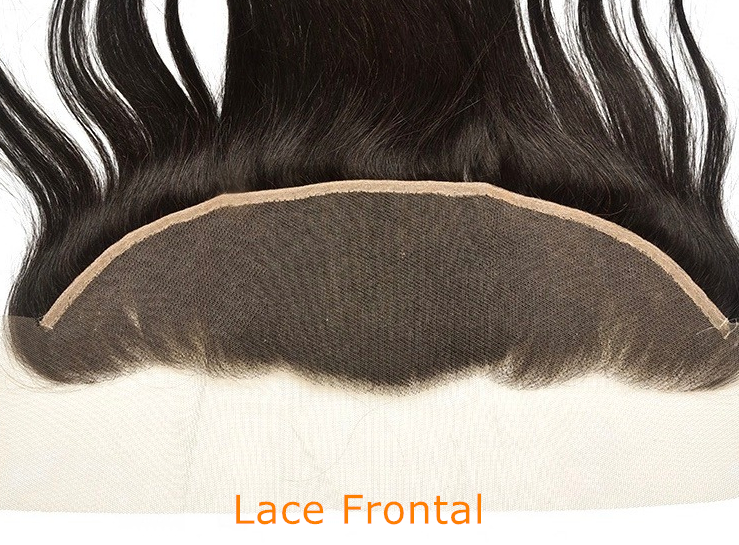 A lace closure allows you to freely part your hair in the lace area, while a lace frontal helps to create not only a natural parting but also a natural-looking hairline.
It is obvious that lace frontals are better than lace closures, but their pros are obvious too.
First, it takes a longer time when wearing lace closures. For those who only wear wigs when they're working or going to classes, time is precious.
Second, with the same parting inches, the size of a lace frontal is larger than a lace closure, which means it needs more hair and hand-tying work. For this reason, lace frontals are normally more expensive than lace closures. And thus, a lace frontal wig is more expensive than a lace closure wig.
Check the new update 5"*5" lace closure wig to see what a high-quality lace closure cap looks like.
(4) Bleached Knots
What does "bleached knots" mean? Check the answer here: https://www.evawigs.com/page/wig-vocabulary.html#letter-B
(5) A Pre-plucked Hairline
And what is a pre-plucked hairline? Read about it here: https://www.evawigs.com/page/wig-vocabulary.html#letter-P
Two of the common mistakes a wig beginner often makes are over-bleaching and over-plucking. So buying a wig with bleached knots and a pre-plucked hairline is very important.
And this article can help you understand all the common mistakes that a wig newbie might make.