There are so many kinds of types & sizes curling irons on the market and these curling irons vary according to the size of barrel's diameter. Curling irons range from 10mm to 50mm, and each of these barrels produces different kinds of curl. The larger the barrel the looser the curls. It is important to select a suitable size to match the desired curls.
1. 10mm diameter
Girls with this size of the barrel can create tight curls like kinky curly, coiled locks look.
2. 15mm diameter
Go for a 15mm diameter barrel if you want naturally curly hair.
3. 20mm diameter
With 20mm diameter barrel you can style vintage curls.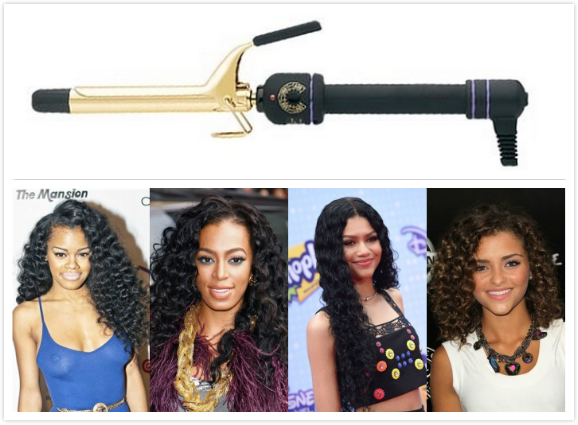 4. 25mm diameter
The 25mm diameter barrel is suitable for kinds of length, it can give you uniform curls and soft waves.
5. 31mm diameter
Buy a 31mm barrel if you are a curling iron novice.
This barrel works for bob, medium length and layered curls.
6. 38mm diameter
Long beach wave can be styled by 38mm diameter barrel. It can gives loose, voluminous curls, if you want messy beach curls.
7. 50mm diameter
The largest one 50mm.
Diameter barrel isn't really designed to create curls, but to give rounded style to the ends of your hair.