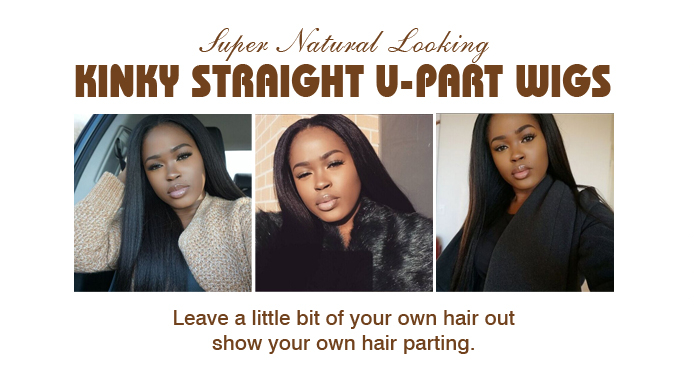 Do you want to create a super natural hairline like Peakmill?
An U-part wig is as convenient as a wig which can quickly install. It also has natural look because it allows for a part of hair leave out at the crown. Great blending between hair texture and color is the key to make hair as natural as possible.
Let's follow peakmill's 5 steps to apply & style your u-part wig.
1.Choose an u-part wig with proper part width, please note the wider the parting the thicker hair will leave out.
2.Section an U-pattern area at crown to match the u-part width size.
3.Braid remaining hair is to make the hair lay flat.
4.Put your u-pattern hair out, secure the wig with combs inside.
5.Blend the hair with wig and use flat iron to style.
6.Use edge control to make the edge more natural.
More details watch the video below: