The content of this tutorial is from Youtube Guru @MsPreciousMarie 's video. You can watch her video here: https://www.youtube.com/watch?v=2R7yHKq8poM
1. What You Need.
Some threads, a needle, and sometimes use one or few combs, and an elastic band.
2. What You Need to Do.
First, measure it out from ear to ear on your head, make sure that it's not too tight to avoid a headache.
Second, sew it onto the cap. Normally sew it where the ear tabs are. (In the video, Ms Precious Marie cut the elastic band half, because that make her more comfortable when wearing.)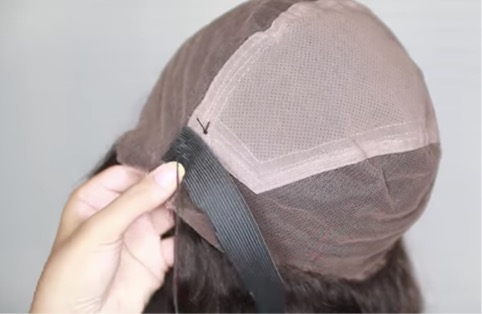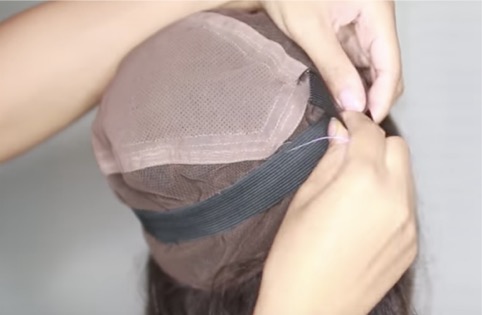 Third, optionaly adjust it by folding it up and sew it to make the elastic band a little bit tight, so it can fits perfectly.
After applying it, you can see that the hairline lays flat and there's no bumps. And if you're worried about sliding back, highly recommend you use combs in the front, that will help to lay it down.
Hair Information:
Color: Natural Black
Length: 22"
Density: 130%
Cap: Full lace cap with stretch in crown, you also can order with a glueless full lace cap.